February 8, 2017 | by Brittany Good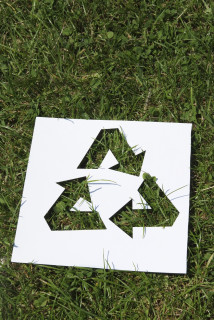 Did you know that RNRG offers recycling service for all products we manufacture and resell? While this is not a new development, we thought it was one worth sharing again.
Nearly ten years ago, RNRG introduced a program that tackled the proliferation of electronic waste by reclaiming and recycling any obsolete or damaged electronics equipment from customers. Today, that initiative has grown to include all products sold by RNRG. The service, which is offered at no cost, is handled by our standard Return Merchandise Authorization (RMA) process.
The recycling service is one of many initiatives and processes aimed at lessening RNRG's environmental impact. For starters, we produce 100% of our energy on-site and we utilize lean manufacturing practices, which reduce waste and increase efficiency. Our headquarters—a LEED Gold-certified structure that houses our offices and manufacturing facility–features a steel façade that contains 90 percent recycled content, including recycled cans, cars, and appliances, and bathroom tiles made from recycled automobile windshields. But we believe that our environmental stewardship should extend beyond our own walls, which is why we offer our recycling service to both domestic and international customers.
If you have any questions or would like to return a product to RNRG for recycling, please contact support@rnrgsystems.com.