LOG IN OR SIGN UP TODAY
Manage your wind and solar data, configure NRG equipment, and troubleshoot issues from anywhere via NRG Cloud's intuitive web interface.
RECEIVE FUTURE UPDATES
We'll let you know when new features are added and keep you posted on other NRG Cloud news.
NRG Cloud IS A WEB INTERFACE THAT Lets You Retrieve, Store & Share YouR Wind and Solar Data, From Anywhere.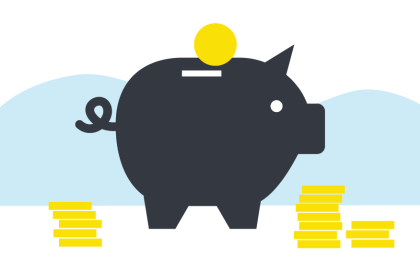 Reduce Data Management Expenses
Avoid costly data loss with performance tracking and alerts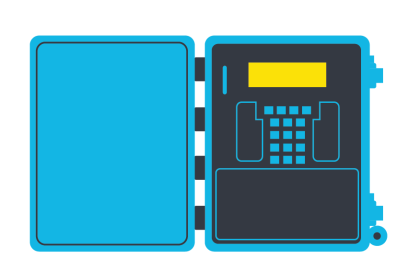 Improve Remote Configuration Efficiency
Change site settings without a static IP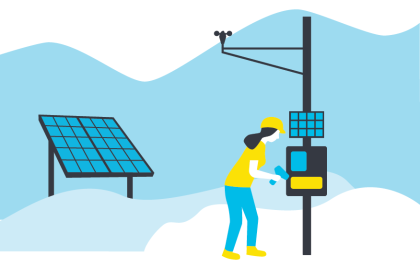 Save Time Spent in the Field
Easily access site data and configure NRG equipment from the office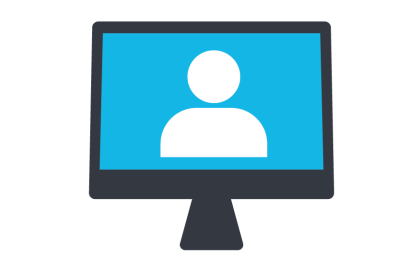 Simplify Data Sharing
Add and remove user roles while controlling individual permissions
Data Security Peace of Mind
Cloud storage on Microsoft Azure servers ensures data protection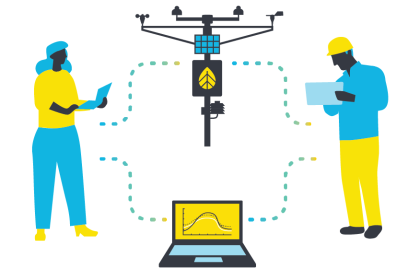 Streamline Workflows
Access, download, and transfer data programmatically
Why NRG Cloud?
NRG Cloud saves wind and solar site owners, installers, and data analysts time and money by improving access to their projects' data and equipment, no matter where they are.
NRG Cloud supports different user types. You can add multiple users of these different types by giving them access from the "Users" page on the site menu.
For the first release, users can add as many as 5 sites for free. For pricing or a trial period to add more sites to NRG Cloud, please contact the NRG sales team.
NRG Cloud does not have a mobile app. However, it is designed to run on mobile device browsers and can be accessed via phone or tablet browsers with ease by using the same login link used to access the desktop browser version of NRG Cloud.
Currently, NRG Cloud supports SymphoniePRO® Data Loggers and ZX 300 Wind Lidar. Future releases will introduce support for additional NRG products.
NRG Cloud is built using the latest technologies from Microsoft Azure and stringent cybersecurity testing has been carried out to ensure data on NRG Cloud is protected in accordance with the latest industry standards and best practices.  
Below are the changes introduced in each version of NRG Cloud:
Version 2022.5
-Adds campaign document storage for paid subscribers
-Adds ability to view, store, upload, and download site-specific files
-Adds date form and date to fields in sites API response
-Adds support for ZX Lidar events in export API
-Implements updates to the fleet view filter (users can now filter by sites with alerts, or by site type)
-Adds site search feature (users can now search by site name, project name, or site number)
-Adds search filter in site navigation field
-Adds Wind Rose plot to solar site summary page
-Adds daily precipitation totals to summary page when a rain sensor is present
Version 2022.4
-Custom API support for ZX data export
-New customer API to import data files
-New system usability, improvements, and other bug fixes
Version 2022.3
- Adds new logger: ZX Lidars; users can now connect and upload ZX300 Lidar data
- Implements security tag for ZX sites
- Updates Export API to support ZX data as .csv
- Adds new Import API for SymphoniePRO Data Logger
- Adds Vertical Wind Speed plot
- Improves Wind Rose; for ZX300 data, includes measurement height
- Adds diagnostic data from ZX unit to summary page
- Adds UI for editing Logger Start and End dates
- Enforces email security tag for SymphoniePRO remote configuration features
- Adds logical notification sort
- Numerous other bug fixes and usability improvements
Version 2022.2
- Adds ability to edit, create, and delete historical sensor history entries in Timeline
- Adds ability to edit channel configuration from Timeline page via sensor history
- Adds view of available data and date control slider to Summary and Timeline pages
- Adds email plus tag as security feature to enable remote configuration access (to be enforced starting July 4, 2022)
- Adds ability to monitor export job via API (exposed via GetExportJob API)
- Changes datetime values displayed on Timeline page to appear in logger local time instead of UTC
- Resolves issue with SD card full warning where it was displayed erroneously
- Resolves issue where "available data" can be displayed incorrectly
- Resolves issue with Export API timing out
- Resolves issue where Coordinator role could not remove oneself from site
- Numerous improvements to user interface adaptations for mobile devices
- Numerous other bug fixes and usability improvements
Version 2022.1.2
- Resolves issue with major release requiring clearing of browser cache
- Numerous usability enhancements
Version 2022.1
- Adds full remote configuration support for SymphoniePRO Data Loggers (requires logger firmware version 3.3.3 or greater)
- Adds ability to view pending logger configuration updates
- Adds "as of" date to Channels screen to reflect the effective date of displayed configuration information
- Adds support for email notifications
- Adds ability to subscribe / unsubscribe users to email notification by site
- Adds support for Daily Insolation calculated channel
- Adds data resampling to improve visualization load times on Site Summary page
- Adds SD card usage on System Health page
- Adds site search function to New Data Export page
- Changes location of API Setup from Data Management to User Profile menu
- Changes location of Channels menu item from main site menu to new Configuration sub-menu
- Changes file import failed event from type Fault to type Info
- Improves site load time in new browser session
- Improves workflow for removing a user's permission to a site
- Resolves issue with alerts not clearing
- Resolves issue where clearing alerts causes internal application error
- Resolves issue with channel number sort order on Timeline page
- Resolves issue with From and To dates for data imported on a given site
- Numerous bug fixes and usability enhancements
Known Issues:
- Hard browser refresh (Ctrl + Shift + R) may be required to clear any errors present in first session of updated version
Version 2021.2
- Added basic remote channel configuration functionality
- Added event when logger channel change is sent to logger
- Added date range of available data for each site on Sites and Site Summary pages
- Added prepended site number to site selection dropdown menu
- Added specific filename to event details when file import fails
- Added link to download relevant file export directly from New Data Export events
- Changed location of Wind Direction time series plot to align vertically with Wind Speed time series plot on Site Summary page
- Changed file number displayed in file metadata shown on Timeline page to original RLD file number
- Changed channel ID displayed in metadata shown on Timeline page to corresponding SymphoniePRO channel number
- Improved Timeline zoom functionality (zooms x-axis only)
- Improved Timeline UI for sites with many active channels
- Improved export file naming convention when using Convert API
- Resolved issue with timing of 'delete site' functionality
- Resolved issue with displayed timestamps of battery voltage plot on Site Summary page
- Resolved issue with event alert badge displaying when zero alerts present
Version 2021.2.1
- Added link to NRGpy API documentation (official developer portal documentation coming soon)
- Resolved issue with site deletion functionality
- Resolved issue with clearing notifications
With the release of version 2022.3, NRG Cloud supports integration with remote sensing devices from ZX Lidars:
To see more Cloud videos Click Here