LOG IN OR SIGN UP TODAY
Access a suite of data management services to simplify data retrieval and streamline storage workflows.
RECEIVE FUTURE UPDATES
We'll let you know when new features are added and keep you posted on other NRG Cloud news.
NRG Cloud Puts You in Control of Your Wind and Solar Data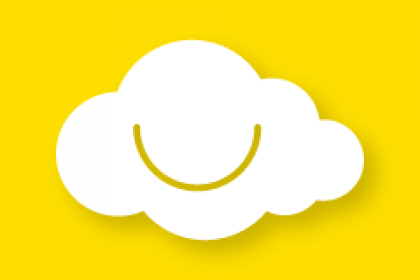 Reliable Data Access
Access current and historical data at any time, on any compatible browser.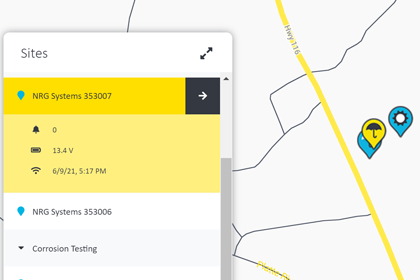 Timely Performance Tracking
Avoid costly data loss by alerting customers when their portfolio needs attention.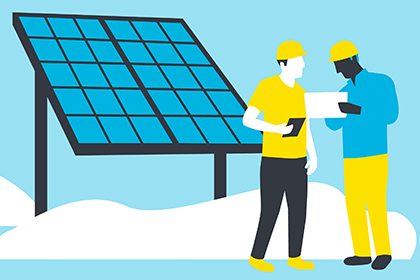 Cutting-edge Data Management
Cloud storage on Microsoft Azure servers means customer data are stored safely, in an easily accessible location. Access data through our Cloud interface, APIs, or even direct SQL connection.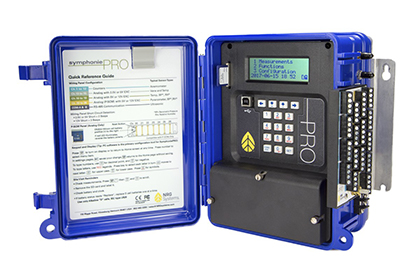 Seamless Product Integration
Designed initially for the SymphoniePRO logger, NRG Cloud will eventually support a suite of Wind, Solar, and Met products.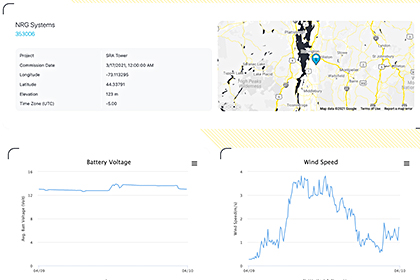 Advanced Data Visualization
Simple web-based visualization tools are available to help simplify the customer data management experience.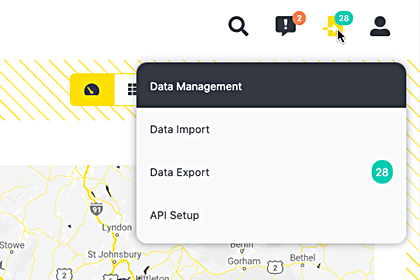 Simple Data Workflows
Advanced reporting, alerts, and a user-friendly interface all form a toolset designed to help customers optimize the cost of their data retrieval, storage, and management.
Data MANAGEMENT mADE eASY
NRG Cloud simplifies data retrieval, streamlines storage workflows, and increases accessibility to your wind and solar measurement systems for peak efficiency.