Flare SRM System
Flare SRM System
Monitor the performance of your utility-scale solar PV project with our Flare SRM System.

Details
Whether tracking or fixed, mono- or bifacial, 3 MW or 3 GW, NRG is focused on delivering repeatable solar resource measurements across your fleet of projects. From prompt and accurate project bidding support to post-installation training of O&M staff, NRG's solar solutions span beyond our purpose-built and easy-to-use hardware products. We will tailor the measurement configuration to suit your needs and once finalized, NRG's lean manufacturing operations excel at producing a consistent, standardized result, project after project.
Anchoring these solutions is our Flare SRM System – a turnkey measurement station for performance monitoring of utility-scale PV projects per IEC 61724-1:2017. Sharing many foundational components with our Flare SRA System, NRG's approach to SRM involves a thoughtfully designed and integrated system of both original equipment and third-party products and services. The result is a system that delivers accurate, site-specific data including all relevant meteorological and environmental conditions: solar irradiance, module temperature, soiling conditions, and more. Our Flare SRM Sytem is available as a standalone meteorological station or an array-mounted solution.
NRG Systems works with a network of solar professionals to offer a turnkey experience for solar developers. This includes support with the design, manufacture, shipping, installation, and operation of solar resource measurement systems, including the delivery of independent campaign monitoring and finance-grade resource assessment reports.
Benefits
NRG's lean manufacturing and global supply chain capabilities enable professional, repeatable measurement results across your fleet of projects
Integrated system approach translates to simplified procurement, shorter lead times, and more efficient installations and O&M services
Backed by global Technical Services Partner Network
Technically sophisticated yet easy to use, this system reliably delivers accurate data to the local SCADA network via Modbus TCP
In the Box
Tower Configuration
SymphoniePRO Data Logger
Symphonie iPackACCESS | Modbus TCP
Two (2) 100 W PV Panels
UPS+PV-V2, Power Supply
Auxiliary 216 A RPS Battery
Soiling Measurement Kit, Clean/Dirty Panels
SR30-D1 Pyranometer + Cabling
NRG 40C Anemometer
NRG 200M Wind Vane
NRG BP60 Barometric Pressure Sensor
NRG T60 Temperature Sensor
NRG RH5X Relative Humidity Sensor
Delta-T SPN1 Sunshine Pyranometer
Tipping Bucket Rain Gauge
Installation Toolkit
Optional:
Albedo Measurement Kit
SR20 Pyranometer
P-SCM -6 to 59mV input
Glare Screen, SR20 style
20M SR20 M16 Connector
Array Configuration
LOGR-S Data Logger w/ Media Converter
SR30-M@-D1 (2)
PVT1 Tempature Sensor (3)
Optional:
NRG Full Size Soiling Measurement Kit
Specifications
Please call us at +1 802-482-2255 for specifications.
Accessories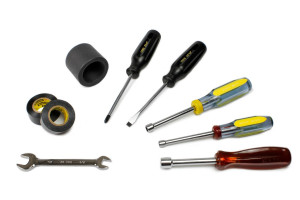 Tool Kit | Solar
This tool kit includes an assortment of hand tools needed to install an NRG Solar Resource Assessment or Monitoring System.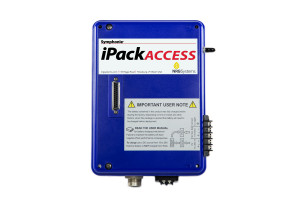 Symphonie® iPackACCESS - Solar
Integrate real-time meteorological data into your SCADA (Supervisory Control and Data Acquisition) system with the iPackACCESS communications module.