Solar Data Loggers
Solar Data Loggers
Data loggers are a core component of NRG's complete system approach to solar measurement. Data are collected from readings of meteorological sensors and other devices and then stored in our loggers for either manual retrieval or automated delivery to the location of your choice.
Our data loggers are easily configured from the comfort of your office or directly in the field, simple-to-install, and rugged enough to perform reliably worldwide—in extreme cold or tropical environments.
The newest data logger in the Symphonie series, SymphoniePRO® Data Logger, brings with it significant feature upgrades to an unparalleled legacy of purpose-built renewable energy data loggers.
Products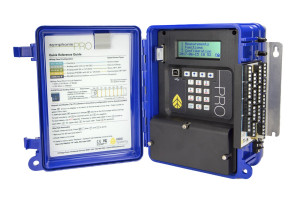 SymphoniePRO® Data Logger - Solar
SymphoniePRO is an advanced data logging system that is purpose-built for the renewable energy professional.