February 23, 2017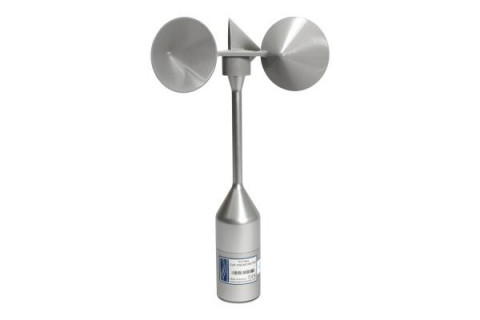 Renewable NRG Systems will no longer sell the "A" version of the WindSensor P2546-OPR Anemometer as of this summer, with a final ship date of June 30, 2017. This change only affects the P2546A-OPR model, which has a square wave output. RNRG will continue to sell the "C" version of the sensor, the P2546C-OPR, which produces a sine wave output. The two sensors have identical dynamic performance and classification indices, so their measurement uncertainties are equivalent, and both versions are compatible with the full range of Symphonie Data Loggers. We encourage our customers who have historically purchased the square wave ("A") version of the sensor to transition to the newer, sine wave ("C") version at this time. For more detailed information on both models of the P2546-OPR Anemometer, please visit this product page and feel free to contact our sales team.
RNRG decided to discontinue the sale of this sensor model in consideration of Europe's RoHS Recast Directive (RoHS 2) 2011/65/EU, which restricts the use of certain hazardous substances in electrical and electronic equipment. The P2546A-OPR Anemometer is affected by RoHS 2 as it uses a reed switch to generate its square wave output, which is an electrical switch containing mercury. The directive bans the use of mercury in equipment of this type starting in July 2017, which means it will soon be illegal to sell the sensor in the EU. In addition to this new regulation, many states in the U.S. have already banned the sale and/or transport of goods containing mercury due to its potential to cause environmental damage. As a company dedicated to promoting environmental stewardship, RNRG is proud that as of July 2017, all of the products we manufacture and distribute will comply with requirements set forth in the EU's RoHS 2 Directive.
RNRG offers a recycling service for all products we manufacture and resell, including the P2546A-OPR Anemometer, free of charge. Please contact our Technical Services team to take advantage of this offer or be sure to dispose of your sensors in a safe and responsible way that follows your local regulations through some other means.