November 6, 2023 | by NRG Team Voices | Announcements, Engineering + Technology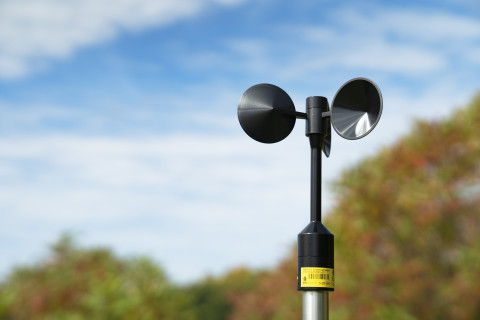 Calibration reports have been accessible to customers via NRG's web-based calibration report retriever for years. This secure platform allows users to download reports from the industry's most trusted sensor testing facilities, including SOH Wind Engineering and Deutsche WindGuard, by entering the unique serial number or range of serial numbers associated with their sensor(s). These reports are critical to ensuring the proper evaluation of measurement data from fielded sensors as well as the successful planning and operation of utility-scale wind and solar projects.
The process of manually entering sensor calibration information into your data logger or data management platform – a key step in configuring a wind or solar measurement system – can be time consuming and error prone. To address this issue, NRG Systems has added digital calibration reports as attachments to the PDF in the zipped file delivered to users via the calibration report retriever.
Customers can now download PDF calibration reports going back to November 2022 with an embedded, machine-readable JSON file. This allows users to read slope, offset, and other calibration report details programmatically, saving time and reducing the risk of mis-entered information. These quality checks are essential to minimizing measurement uncertainty in campaigns and when done with NRG Systems, the process is guaranteed to be straightforward and reliable.
If you have questions about our newly enhanced calibration reports, please contact support@nrgsystems.com.