April 26, 2018 | by NRG Team Voices | Industry Events + Conferences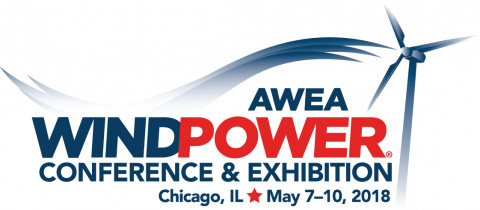 In today's world, connectivity is a given. At NRG Systems, we strive to create connectivity with purpose.
This ethos influences all aspects of our business. In product development, this means cultivating tools that make it easier for our customers to connect with their prospective and operating wind and solar sites. For our technical support team, it means a customer service philosophy of personalized, one-on-one communication. We are firm believers that human interaction still plays a pivotal role in our technology-driven world. This year at AWEA WINDPOWER, we will be celebrating the power of connectivity. Be sure to stop by Booth #2220 to learn more.
Features at this year's show include:
A Holistic Approach to Windcube Lidar Deployment
As North America's exclusive retailer of Windcube Vertical Profiler Lidar, NRG Systems is committed to offering a fully-integrated system that ensures customers remain well-supported from installation through operation. Users can choose from a range of powering options to keep their Windcube Lidars running at 100% uptime, regardless of the location or duration of deployment. Our approach allows you to focus on what matters to you – developing and operating wind farms – and not on the nuances of delivering power to a remote location. Additional Windcube services offered by NRG include validation and continuous operations services and Windcube Vertical Profiler rentals.
SymphoniePRO® + iPackACCESS for SCADA Integration
Did you know that SymphoniePRO Data Loggers paired with iPackACCESS – a communications and power module – allow wind farm developers to integrate real-time meteorological data into their SCADA systems via Modbus TCP? Additional benefits include delivery of statistical data at user-selected intervals and quick, in-the-field installation (no coding required).
Turbine Control in Any Weather
NRG's turbine control solutions were designed to provide accurate wind speed and direction data in a range of extreme weather conditions, including high winds and heavy icy. In fact, a recent wind tunnel test proved that our Hybrid XT sensors are durable enough to withstand wind speeds of up to 90 meters per second.
Want to learn more? Stop by our booth (#2220) or call or email us to set up a meeting in advance. We look forward to connecting with you in Chicago!