January 18, 2022 | by Liz Wallace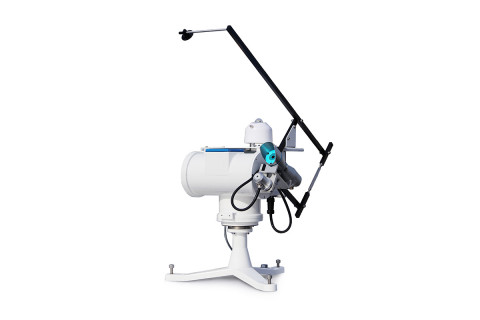 Accurate and reliable measurement data are the cornerstone of a successful solar resource measurement campaign. As technology continues to advance throughout the solar industry, many are looking to capture more and more accurate information about the available solar resource. When multi-component irradiance data are needed, the most accurate commercial solution for capturing them is by using an active, two-axis tracking system.
The installation of solar irradiance tracking systems can be cumbersome and, if not installed properly, can lead to inaccurate or unusable measurement data. Numerous variables must be addressed by developers and consultants alike when solving for the optimal configuration for a given campaign, such as ease-of-use, weather-independent operation, a stable mounting platform, and reliable, continuous power.
In response to these needs, NRG Systems is expanding its product line to offer its first two-axis solar irradiance tracker, the STR-21G Sun Tracker by EKO Instruments. This compact, single-arm sun tracker is designed to support a full suite of global, diffuse, and direct radiation measurement sensors. Complete with an EKO MS-57 pyrheliometer, shading disk arm, and mounting platform for up to two pyranometers, NRG presents the STR-21G as a turnkey measurement solution that provides highly accurate measurements of each individual solar radiation component. When combined with NRG's full system solutions, including power supply and mounting accessories, the already simple, three-step setup procedure is further supported in a standardized fashion, enabling repeatable measurement results, site after site. Thanks to its modular design and easy installation, the EKO STR-21G Sun Tracker is the ideal addition to any solar resource monitoring project demanding the highest accuracy measurement of all three solar radiation components.
Through the addition of the STR-21G Sun Tracker by EKO Instruments, NRG Systems' customers gain increased optionality in their solar measurement approach without sacrificing highly reliable, standardized, and repeatable measurements. Contact our sales department at sales@nrgsystems.com for more details and to secure better solar irradiance measurement data for your project today.