September 27, 2019 | by Evan Vogel | Climate Change, Leadership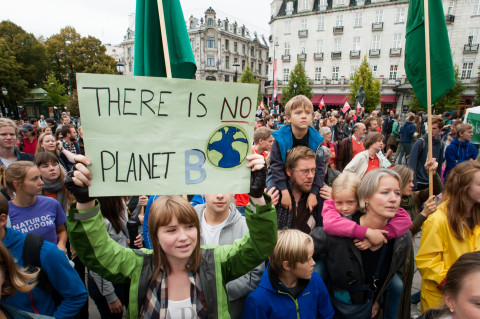 Ask any of my colleagues and they'll tell you that my MO is to make a decision, act on it and own it. So I was excited about the possible decisions and actions coming from global leaders gathering at the UN in New York City on September 23rd for the Climate Action Summit.
The government officials, economists, scientists, industry leaders, etc. at this event came together to rethink the systems that have set our planet on a perilous path. While the Paris Agreement was a great start, the latest scientific data indicates that we need to reduce carbon emissions much faster and on a larger scale than what has been planned. By the end of the Summit, 77 nations committed to carbon neutrality by 2050, while other businesses and private investors promised to expand renewable energy commitments.
This event was unfortunately far from a total win as the world's biggest carbon poducers were disappointingly silent. Imagine the impact that could have been made had all attendees agreed to increase their stake in this fight. We all literally could have breathed a little easier.
There are catastrophic events happening all around us – rampant wildfires, devastating droughts and floods, stronger and more frequent storms, and changing ecosystems – and they require equally impactful solutions. As an average American, it can feel like there is so much that is out of our control when it comes to climate policy. The time to debate, and discuss has passed, so I encourage you to make a decision and take action. Write to your local policymakers, support climate groups, urge the powers that be to help turn the tide. You won't be sorry you did something. I promise. We must get to work, and we must do it now.