May 11, 2023 | by NRG Team Voices | Announcements, Engineering + Technology
NRG Systems is pleased to announce the release of NRG Cloud Version 2023.2, introducing Advanced Alerts, wind rose plots for solar sites, and numerous user interface enhancements. Advanced Alerts is a premium feature for paid subscribers only, while the additional updates in this release are available to all NRG Cloud users. Please note, if you are interested in learning more about our paid subscription options for NRG Cloud, our sales team would be happy to discuss our tiers with you.
NRG Cloud's new Advanced Alerts capability leverages our 40+ years of industry experience as well as our in-house data science expertise, to empower users to stay one step ahead of various data events that could impact data completeness and accuracy. Advanced Alerts allows users to take proactive measures to maintain data quality and ensure the smooth operation of their wind or solar resource measurement campaigns.
Key features of Advanced Alerts include:
Comprehensive Alert Coverage: Paid users will now receive alerts for sensor data inflows that fall outside of reasonable limits to Wind Speed, GHI, DNI, Relative Humidity, Barometric Pressure, Temperature, Battery Voltage, as well as alerts for Missing Timestamps, Missing Files, Stale Data, and No Sensor Signal.
Impact-based Alert Classification: Each alert is classified based on its impact on data quality using a predetermined impact scale from our data science experts. The levels of escalation are:
Watch: Monitor the issue, as data quality or availability may be affected
Warning: Investigate if action is needed, as data quality or availability is significantly impacted
Critical: Highest priority for action, as there is complete or nearly complete usable data loss
Additional Advanced Alert Features: Users receive a weekly summary email that provides an overview of all critical alerts. Critical, active, and unacknowledged alerts are displayed in fleet view, ensuring you never miss an event requiring your attention. Users can also control which users in their organization receive alert notifications via opt-in/opt-out settings.
The following video provides a more comprehensive look at these exciting new features: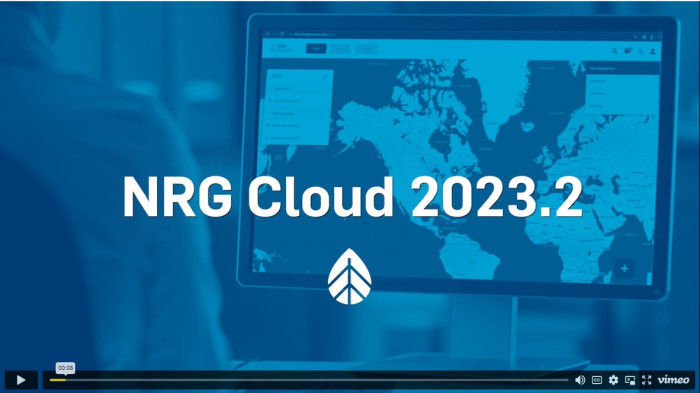 As always, the NRG team welcomes any suggestions or feature requests and ask that you please reach out to your NRG sales representative should you wish to discuss NRG Cloud and what it can do for you.