News
News
To stay up-to-date with NRG news, subscribe to our RSS feed.
For more info about us, download our fact sheets:
Media Contact
Brittany Good
+1 802-482-2255 x159
news@nrgsystems.com
Viewing Posts from 2023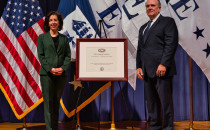 The award is the highest recognition any U.S. entity can receive for significantly contributing to expanding U.S. exports.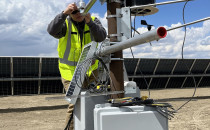 The turnkey systems will help ensure the 465 MW Travers Solar Project is on track to meet energy production targets.