NRG IceFree3 Heated Vane
NRG IceFree3 Heated Vane
Discontinued product. See below for details.
Details
NOTE: THE NRG ICEFREE3 HEATED VANE HAS BEEN DISCONTINUED. PLEASE CONSIDER THE HYBRID XT VANE FOR YOUR MEASUREMENT NEEDS. PLEASE CONTACT US DIRECTLY WITH QUESTIONS.
The IceFree3 Heated Vane's head is directly connected to a 10K ohms conductive plastic potentiometer located in the main body. When a constant DC excitation voltage is applied to the potentiometer, it produces an analog voltage output directly proportional to the wind direction.
The sensor's potentiometer linearity is within 1 percent of wind direction, ensuring precise measurements. The signal output is an analog DC voltage. The internal heater is powered by 24 VAC and allows for an operating temperature range of -40°C to 80°C (-40 °F to 176 °F). The optional 120/240 VAC to 24 VAC is available to step down 120/240 VAC grid power.
The IceFree3 Heated Vane comes with an 8 m potted cable that can be extended to your desired length in 10 meter increments up to 90 meters.
Benefits
Constructed of cast aluminum with black anodized finish and heat-resistant paint
Efficiently transfers heat from encapsulated, self-regulating heaters
Easily mounts to a 27 mm (1.05") diameter mounting pipe
Powered by 24V AC or DC
Compatible with a wide range of remote site equipment
Specifications
Please call us at +1 802-482-2255 for specifications.
Accessories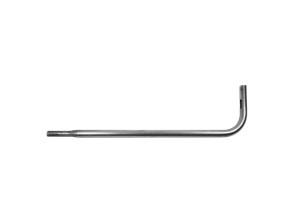 Boom Extensions
Extend and retrofit NRG booms to meet your project's needs with our boom extensions and adapter kits.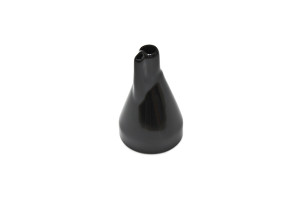 Sensor Terminal Boot
Protect your sensor terminal from exposure to the elements with a terminal boot.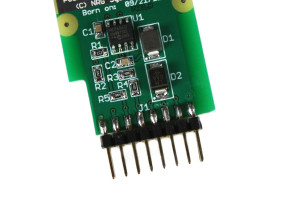 Symphonie® SCM Card
Condition your sensor's output signal so that a SymphoniePLUS3 Data Logger can read it by installing a Symphonie Signal Conditioning Module (SCM).