Wind Resource Assessment Systems
Wind Resource Assessment Systems
"Ordering a NOW System not only reduces cost, it allows installers of all levels the comfort of having a complete, ready-to-install tower on site with world class levels of instrumentation suitable for all environments."

Eddie Sheehan

Micro Wind Systems
NRG is the only company that designs, manufactures, and supports fully integrated wind resource assessment solutions.
Our Systems
Available in four different tower heights, our NOW Systems include everything necessary for your measurement campaign—tower, logger, and sensors—pre-configured and ready to ship within days of order placement. Our complete package approach ensures that the entire system arrives together, at one time—simplifying installation schedules and saving you time and money. By selecting a NOW System instead of purchasing individual components, you will enjoy significant cost savings.
Interested in a lattice tower solution? Click here for more information.
Worldwide Free Shipping* with Envirocrate Packaging
NRG NOW Systems are shipped in our innovative Envirocrate™ packaging. This compact, environmentally conscious pallet-style packaging significantly reduces waste, requires less energy to transport, and lowers the amount of material you must dispose of after installation. In addition, our non-toxic, biodegradable wood pallets are heat-treated to ISPM No. 15 to remove pests—making them safe to ship worldwide.
* For details about our shipping policies, please visit the Shipping page.
Retrofit Kits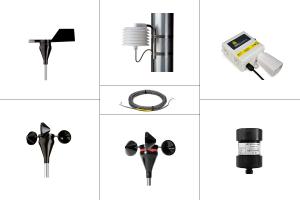 NOW System Sensor + Wire Replacement Kits
NRG replacement kits make it easy to outfit existing met masts that are in good condition.