Solar Resource Assessment Systems
Solar Resource Assessment Systems
The NRG SRA System is a turnkey solution for the early prospecting, formal resource assessment, and performance monitoring stages of utility-scale PV project development and operation. These systems deliver accurate, site-specific data via an integrated package that is easy to install and maintain. All relevant meteorological conditions are captured, including solar irradiance, wind speed and direction, ambient temperature, relative humidity, barometric pressure, and precipitation.
Modeled after our Wind Resource Assessment Systems, each SRA System is made up of three components and includes everything necessary for your measurement campaign: tower, logger, and sensors—pre-configured and ready to ship within days of order placement. Our complete package approach ensures that the entire system arrives together, at one time—simplifying installation schedules and saving you time and money.
Why measure?
Contrary to a few short years ago, the routine collection of site-specific solar resource data has quickly become standard practice in the utility-scale solar PV industry, just as it is in wind. When properly installed and maintained, site-specific SRA campaigns provide an accurate context from which long-term satellite-derived irradiance data can be corrected. Together, this combination of short-term "ground truth" and long-term satellite-derived data provide the lowest possible uncertainty for your prospective project, making it the preferred methodology by leading financial institutions. This uncertainty reduction translates to improved financial terms and faster return on investment.
Simple Installation and Worry-free Maintenance
Easy to transport, assemble, and install, the SRA System ships as a complete package to the location of your choice via UPS.* The system can be quickly and easily deployed by two people in under four hours, and is designed for redeployment in multiple locations.
While we strive to make this process as easy as possible, proper setup and ongoing regular maintenance of the system are critical to produce meaningful resource assessment results. Most importantly, this entails cleaning pyranometers routinely (e.g., as frequently as every week depending on the site).
In recognition of the importance of these steps and to help make things easy for you, NRG Systems has developed a Technical Services Partner Network to provide a more turnkey solution. Those looking to outsource the labor-intensive portions of an SRA campaign can rely on this network of trusted NRG partners who are both familiar with NRG equipment and who have the logistics capabilities to provide economical and reliable ongoing maintenance. Contact our sales team (sales@nrgsystems.com) for a referral to a technical services partner near your project.
* For details about our shipping policies, please visit the Shipping page.
Products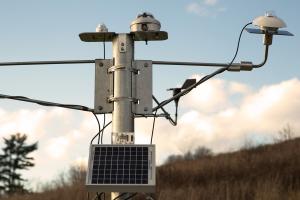 SRA System
Measure the potential of your utility-scale solar PV project with the SRA System from NRG.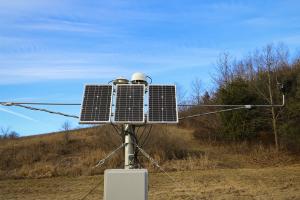 Soiling Measurement Kit
Quantify the site-specific impacts of soiling on prospective and current PV projects with NRG's Soiling Measurement Kit.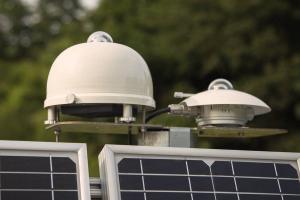 All-Weather PVH Kit
Achieve accurate and reliable solar irradiance measurements in areas where sensors are affected by a variety of environmental conditions with NRG's All-Weather PVH Kit.