Solar Remote Power Supplies
Solar Remote Power Supplies
We offer several remote power supply options to keep your measurement system running autonomously in off-grid applications or as a backup during grid power outages. Consult our team for the appropriate option for your site's climate and power needs.
Accessories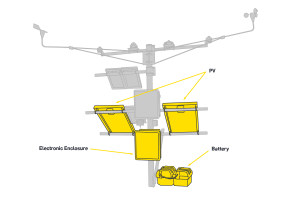 Auxiliary Remote Power Supply
Ensure continuous remote operation of your meteorological measurement system with our auxiliary remote power supply (RPS).